Discover more from The Nonlinear Project
Newsletter featuring interviews with hiring managers, career tips, and thoughts on the future of work.
Over 2,000 subscribers
Fast and Root Q&As (+313 open remote roles)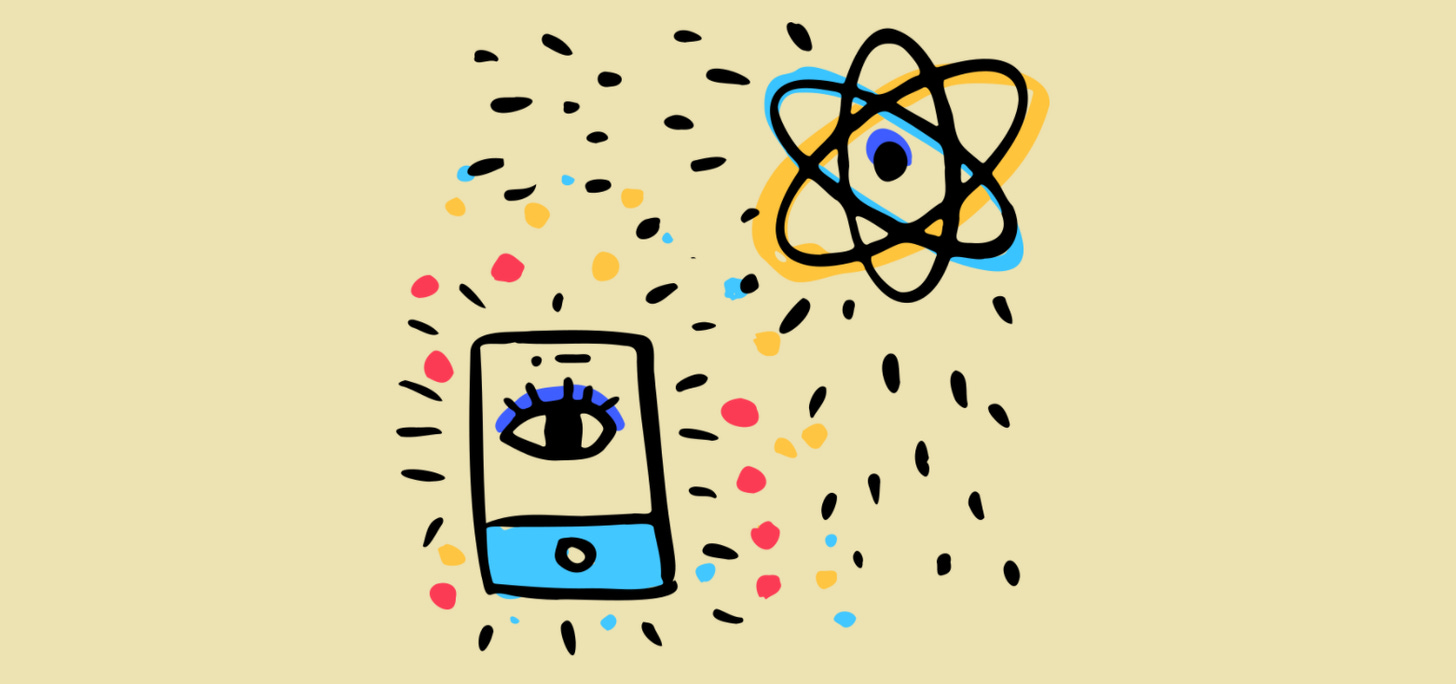 Two Q&As with hiring managers in this edition of the newsletter. One with Amy Kaminski, Director of Candidate Experience at Root Insurance, and one with Peter Grassi, Director Talent Acquisition at Fast.
Got a template for members to help map out the first 90 days on the job.
There's a round up of digital health companies that are at least partially remote. Trying out a slightly new format with the job round up.
As always: most of the companies in the job round up have just raised capital. If you don't see a role that's a good fit but you love the company, try reaching out to someone at the company for an informational interview. If I can help, reach out.
I have number of templates from tracking applications to weighing priorities during a salary negotiation that I'll be releasing to members over the next few weeks.
---
Being remote sometimes means different things to different companies. What does being remote mean for your company?
We are remote right now because of COVID-19 but typically, we are working together in an office setting, whether that be at our headquarters in Columbus, OH, our office in Chicago, or Arizona. We also have a small group of folks working out in California. We were able to go remote essentially overnight as the pandemic started gaining momentum, hugely because of our fantastic IT team. Our company is used to a highly collaborative environment, so it has been important for us to maintain connection even as we're all working in different spaces. We stay connected through prioritizing video calls (rather than phone calls to substitute face to face conversation), a weekly AMA ("ask me anything") with our CEO, and making time to check in with each other about our well being and personal challenges.
Amy Kaminski, Director of Candidate Experience at Root Insurance
We recently introduced a flexible work plan called Fast Flex, which gives employees the freedom to choose where they want to work on a given day: in an office, at their home or from any place in the world with a reliable internet connection. We've made this a core principle for the company moving forward, not just a temporary policy amid the pandemic. 

Given this evolution, we're making it easier for employees to move between workspaces. We provide every employee with a $500 stipend to configure a comfortable and ergonomic workspace at home, as well as $75 high-speed internet stipend each month (everyone also is given top-of-the-line tech on their first day including a laptop, keyboard, AirPods, mouse and computer monitor).

Maintaining company culture is an important part of our remote structure. We host virtual events, like happy hours and contests, plus send employees weekly credits for lunch and deliver snack boxes, to keep employees engaged and feel welcome on the team, without the in-person bonding experiences the office provides.
Peter Grassi, Director Talent Acquisition at Fast
---
What does a stand out candidate during the application process look like? What most impresses you about a prospective hire?
Other than technical knowledge, we tend to get excited about candidates who have demonstrated success in fast-paced hypergrowth organizations in their previous work experience. These environments can be challenging for folks who haven't experienced them before so it's helpful when a candidate can bring that experience with them. This typically manifests in having strong convictions/point of views but flexible, as well as the ability to lean into ambiguity since everyone has to be a leader/decision maker to some degree. These candidates can usually share several examples of how they've navigated ambiguous problems and executed solutions, or quickly pivoted when something wasn't going as planned.
Amy Kaminski, Director of Candidate Experience at Root Insurance
We highly value domain expertise and candidates that have worked on product-facing features or solutions at scale. Candidates that have introduced products and services to millions of users in their area of expertise are extremely valuable. Qualifications and hard skills aside, candidates that display an enthusiasm or exuberance in whatever form of expression that reflects their individuality are ones we want to meet. One tell is a candidate that has done self-directed research into Fast and comes prepared with pertinent questions. That delights us.
Peter Grassi, Director Talent Acquisition at Fast
---
What are some common traits amongst the most successful candidates after you've hired them?
Successful candidates often bring experience from high-growth tech companies where the teams approach product development in a similar way to what we're doing (i.e. product management, product design/UX, and engineering all work very closely together on different pieces of the overall strategy or vision). They also tend to not be too afraid of failure and know how to take initiative and fail quickly. The most successful people know how to learn something from their failures and don't let it stop them from experimenting in the future.
Amy Kaminski, Director of Candidate Experience at Root Insurance
Certainly initiative and teamwork. The process of development, irrespective of the particular functional area, is by its very nature collaborative. Candidates that are comfortable working in a team environment and flourish in a participatory environment do well.
Peter Grassi, Director Talent Acquisition at Fast
---
What do unsuccessful candidates didn't make it past the initial resume screen have in common?
Someone applying for many different roles can be distracting or relay a lack of focus for our recruiting team and hiring managers. Additionally, for many of our opportunities it isn't always enough to have "adjacent" experience to the core skills/experience needed to be successful in the role. Oftentimes, we're looking for meaningful experience in a tech startup environment and we may need to reject folks who haven't had the type of experience we're looking for. That said, we do try to take chances on applicants whenever possible and appropriate.
Amy Kaminski, Director of Candidate Experience at Root Insurance
Each particular case has its own nuance to it. Job descriptions should be guides, not a prescriptive set of criteria. Some incredible candidates may match some but not all of the areas the job description illustrates. That said, candidates that have not taken time to explore and investigate Fast may not fare as well as those that have. 
Peter Grassi, Director Talent Acquisition at Fast
---
Same question but for the interview process. What do unsuccessful candidates that didn't make it past the interview process have in common?
Our interviews tend to be a mix of behavioral questions and technical skills testing. Unsuccessful candidates often aren't able to apply their technical skills in conversations with interviewers or through a work sample. If someone is not used to doing a technical interview where they really have to think on their feet, it can be jarring. We do our very best to accommodate a wide range of interview skills and technical abilities, but a common theme is candidates who do great at talking through concepts in behavioral questions but aren't able to back up those talking points with concrete examples or demonstrated technical abilities. 
Amy Kaminski, Director of Candidate Experience at Root Insurance
A candidate chooses us as much as we choose them, it's a very symbiotic process. That said, and it sounds simple, thoroughness matters. We have a variety of ways to measure technical capability and candidates that have not taken the time to either complete or explore all the intricacies of the problem generally do not do as well. Details matter and we look for it in terms of thoroughness of the interview answers or in case study presentations. We love when we learn something new from a candidate's response. We want to see how candidates think and solve problems. Surprise us.
Peter Grassi, Director Talent Acquisition at Fast
---
Does the company offer stock options to remote employees? And if not, is it that web of local regulations that's holding the company back?
We offer stock options depending on the level of the role, so we do still offer these to remote employees if the level is appropriate. Nearly all of our employees are based in the United States and we have not had issues offering equity incentives to employees outside of Ohio (where our HQ is located).
Amy Kaminski, Director of Candidate Experience at Root Insurance
We offer equity to all full-time employees of Fast, regardless of where they live. That said, there are some complexities to delivering equity outside the US and we have a variety of vehicles and instruments we utilize to tackle those scenarios. We want all employees to be owners in Fast -- that shouldn't be limited only to Americans.
Peter Grassi, Director Talent Acquisition at Fast
---
What timezones/geographies do you hire in?
We hire across the US depending on the role, and we have folks in a variety of time zones. Most are concentrated in the Eastern Time Zone, Central Time Zone, and a few in the Pacific Time Zone.
Amy Kaminski, Director of Candidate Experience at Root Insurance
We're hiring from anywhere in the world! We're focused on finding the most talented people regardless of location.
Peter Grassi, Director Talent Acquisition at Fast
---
A big thank you to: Amy Kaminski and Peter Grassi, as well as Tom Kuhn (Director of Communications at Root) and Mary Jenkins (Account Coordinator at Mission North).
---
Backend Role
I wanted to highlight one role that's posted in the engineering round up. It's a backend developer role.
Here's some of the details: Java/Ruby, 5+ years of experience. Salary between $110-$140 (with flexibility). Stock options. Steady growth; not a rocket ship. $2k annually for professional development. Unlimited vacation.
I've spoken with the VP of Product and this sounds like a great work culture. If you fit the bill and are interested in connecting with the team, shoot me a message.
---
Some other things
Digital health startups: I compiled a partial list of digital health startups that are either partially or fully remote, based on CB Insights' Digital Health 150 Report. The list is available here, along with a link to each career page. Note: for the most part these are not included in the job round up below. In addition, I've opened voting on the best digital health startups to work at. If you have experience working at any of these companies, you can vote here.

I'll announce the results by the end of October and I'll look to reach out to top companies for Q&As on their hiring process and working remotely.

30-60-90 template (members)
---
Job Round Up
Trying something new. I've separated out roles onto their own board. Some jobs have been added since this was posted in the Slack group, so it might be worth have a quick look through even if you've already done so.
Engineering (101);
Frontend (16);
Product (25);
Data (21);
Marketing (36);
Design (14);
Sales (44);
Ops/Support/Other (56).
---
Talk soon,
Chris ️
Like this newsletter? Click the heart icon.